Tuition and Financial Aid
Attending Desert Christian
Desert Christian Schools was founded in 1986 to provide quality Christian education for Christ-centered families in Tucson. We offer Preschool through High School education, in partnership with parents who desire to see their children raised "...in the nurture and admonition of the Lord." (Ephesians 6:4).
We encourage all students to apply for admission to Desert Christian Schools even if they have questions about their family's ability to pay full tuition.
Desert Christian Schools is committed to helping ensure that admitted students have the opportunity to attend Desert Christian Schools, regardless of economic circumstance. Please do not let the cost of tuition deter you from considering Desert Christian Schools. Over 50% of Desert Christian School's student body receives some form of financial aid. Please view our financial aid options below.
Desert Christian Schools has two types of Financial Aid which families can receive: Tax Credit Scholarships and In-House Assistance.
Tax Credits are received through our partnership with School Tuition Organizations. We offer free tax credit workshops for all who want to learn how to utilize this very possible opportunity to make tuition affordable.
We are proud to offer discounts to those who serve in full-time ministry, the military, public service, or have multiple children enrolled in the school.
We encourage all families to look at the two options below and reach out with any questions.
For questions, please call our Business Office at 520-901-5499.
Family Testimonial
"We love that Arizona Tax Credits makes school choice possible and affordable! The Overflow/Plus and Corporate scholarships helped our family provide our children with the best learning opportunity possible. We are so thankful that our children can benefit from a Christ-centered education. It's a dream come true! " - Mein Family

Tax Credit Scholarships
Desert Christian Schools believes every family deserves the opportunity to send their child to the school of their choice. Tax Credit Scholarships reduce the cost of tuition and can fully fund a child's education.
Because DCS is a private school, we do not receive funding from the state. Our expenses are paid solely by tuition and fundraising. We do our very best to keep the cost of tuition low.
Since 1997 we in the State of Arizona have been blessed with the Tuition Tax Credit program. In 2015 Arizona's Tax Credit Law was ranked Number One in the nation by the Center for Education Reform. Tax Credits give Christian parents true school choice, making Christian education affordable!
Historically 75% of our students received some form of tax credit scholarship funding. 30% of those students were fully funded by tax credit scholarships! Are you taking advantage of this program? Are you redirecting your state taxes to this program?

Here are a few links to our most used School Tuition Organizations, to the Department of Revenue's entire list of STO's, and to information about the Empowerment Scholarship Account Program.

Four (4) Types of Tax Credit Scholarships
Desert Christian Schools will host Tax Credit Scholarship Workshops once a month. These workshops will explain how to apply for, how to give, and how to raise funds for these scholarships. Feel free to bring family and friends. Everyone can benefit from this information!


The following dates have been scheduled for the 2023-2024 school year:

Tax Credit Workshops
Executive Directors Conference Room
7525 E. Speedway Blvd.
Tuesday, April 11, 2023 @ 6:30 pm
Tuesday, June 13, 2023 @ 6:30 pm
Tuesday, August 15, 2023 @ 6:30pm
Tuesday, October 10, 2023 @ 6:30pm
Tuesday, December 12, 2023 @ 6:30pm
Tuesday, February 6, 2024 @ 6:30pm
Tuesday, April 9, 2024 @ 6:30 pm
Tuesday, June 11, 2024 @ 6:30pm


PLEASE NOTE: The Institute for Better Education (IBE) will be present at every workshop, along with Desert Christian School employees to answer questions.
Make a Donation
If you would like to make a Tax Credit donation to Desert Christian Schools, please click the image below!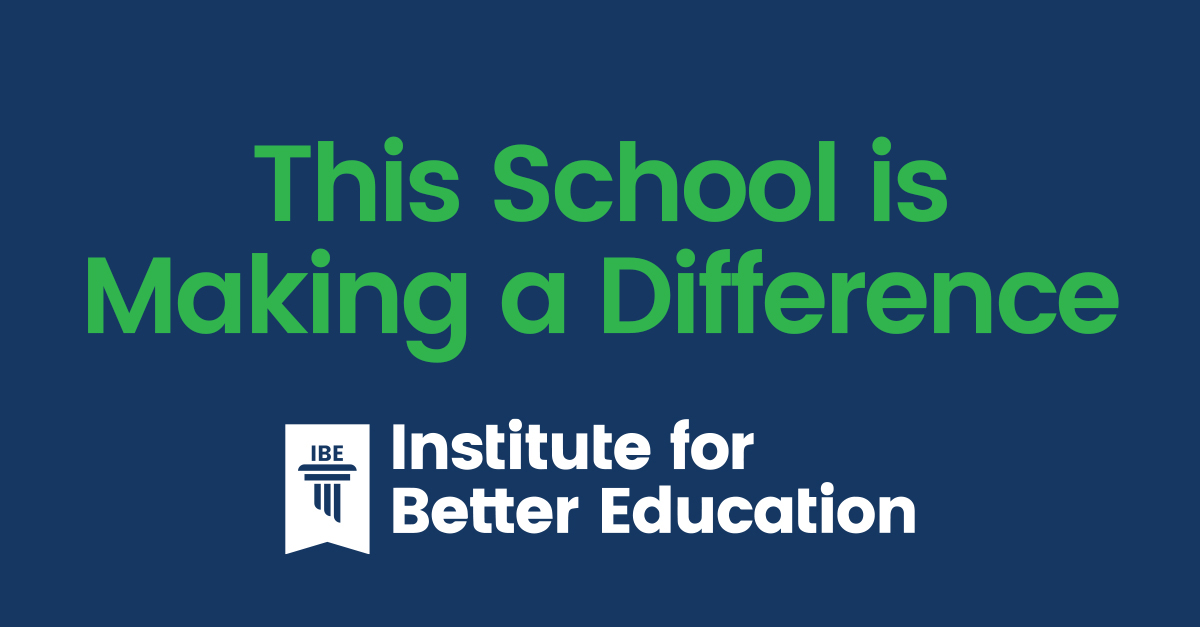 Universal Quarter 1 Eligibility:
To receive Quarter 1 funding, you must do all three of the following:
Apply by 10/15. Click here to apply. As this deadline has already been extended, we strongly recommend that you apply prior to 10/15.
If applicable, resolve any application deficiencies within 30 days of the initial incomplete notice by ADE
Sign your contract within 30 days of receiving the link from ADE
For those applicants who meet the criteria specified above, Quarter 1 funding will be applied retroactively. Please note that retroactive Quarter 1 funding may take several months to complete because of the large number of applications.
Funding & Next Steps: Once a signed ESA contract is received by the Department, ESA staff will work with both the Treasurer's Office and ClassWallet to open and fund the account, this process can take at least 3 weeks, however, due to the volume, it may take longer. Account holders will receive an email from ClassWallet when funds are available.
Other ESA Eligibility Categories: There is no retroactivity clause for any applicants other than Universal ESA applicants.


Deadlines for other Quarter Funding:
(Date updated: 10/7/22)
Scholarships, In-House Financial Aid, Discounts, and Awards
Desert Christian Schools' Tuition Assistance Program is a needs-based program. This means that the completion of the requirements outlined does not guarantee the awarding of scholarships or financial aid.
All awards are based on the verification of need and are dependent on the current financial resources available. It does not apply to lunches or After Care.
We encourage all who are in genuine need to apply!
Funds are awarded on a first come, first serve basis. For re-enrolling families, the application deadline is September 1st. For new families, the application deadline is six weeks following the date of acceptance.
Tuition Assistance Categories
Arizona Tax Credit Scholarships
Tax Credit Scholarships are awarded through Arizona state-authorized School Tuition Organizations (STOs). They are funded by taxpayer donations.
For more information visit:
https://www.ibescholarships.org/
For a complete list of STO's in Arizona go to www.azdor.gov/taxcredits.
DCS is committed to helping families with this process. We offer free regular tax credit workshops throughout the school year. To learn more or to attend a workshop please CLICK HERE!
Empowerment Scholarship Accounts
ESAs are awarded through the AZ Department of Education for families in the following categories:
- Special Needs
- Active Military
- Foster Care/Adopted
- Foster Care/Planned Adoption
- Currently attending D or F ranked public school
- Reside on an Indian Reservation
- A Sibling with an ESA
- Legally Blind/Hard of Hearing
To apply visit please CLICK HERE!
NOTE: Students awarded ESAs do not qualify for the AZ Tax Credit Scholarships.
Multi-Child: Families that have two or more children enrolled may receive up to a $200/year award per child.
Ministry/Pastoral: Parents/Guardians whose sole occupation is full-time ministry (church or parachurch non-profit Christian organizations), and you can provide evidence that family income is from ministry, may receive up to a 50% award.
Military: Families who are active military and can provide evidence that family income is from military may receive up to a 10% award.
Public Service: Families employed by schools, fire departments, or law enforcement, and can provide evidence that family income is from public service may receive up to a 10% award.
If a family has needs beyond what the above awards provide, there may be additional funding available. The DCS community generously donates to annual fundraising efforts specifically designated for the DCS Financial Aid Fund. Distribution of those funds is dependent upon the amount available for the current school year. Families with exceptional financial need may receive up to 50% annual tuition assistance.

Aid is awarded for the current school year only. Financial Aid applications received by the upcoming school year deadline will be given first priority. However, as needs arise, applications are accepted year-round and will be awarded at the discretion of the Financial Aid Committee with regard to the amount of funds available.
How to Apply For Financial Aid
STEP ONE
(K-12 Only. Preschool Skip to Step Two)
DCS Families applying for financial aid must provide evidence that Arizona Tax Credit or Empowerment Scholarship Account opportunities have been maximized for children entering K-12.
Submit to the Executive Director's Office copies of applications to at least two State Tuition Organizations, along with evidence of requesting Tax Credit donations by family members and friends (e.g. copies of letters). ESA applicants are to provide a copy of their application to the AZ Department of Education.
STEP TWO
Complete the confidential online Tuition Assistance Application at www.benefaq.com, using DCS school number 11136. A $35 application fee is required (waivers may be available at the discretion of the Executive Director). If the applicant is awarded financial aid, then a $35 credit will be applied to their school account.
STEP THREE
Submit the Tuition Assistance Program Checklist (located above under the video) and all required material to the Business Office, to notify them you are applying for Tuition Assistance.
Within 3-5 days of completing the online application, BeneFAQ will provide the Executive Director's Office a confidential FACT Report (Family Anticipated Contribution Total) from which the level of tuition aid will be determined.
STEP FOUR
The Executive Director's Office will communicate to the applicant the level of financial aid awarded within 7 to 10 days from the receipt of the FACT report.
Important Additional DCS Financial Aid Requirements
Note: that all recipients of DCS Financial Aid must abide by the following requirements:
• Recipients must keep their school account current, including tuition, fees, and services; without accruing any late fee penalties.
• Students benefiting from DCS Financial Aid must maintain a minimum grade point average of 2.0 (i.e., a "C" grade or higher).
• Students benefiting from DCS Financial Aid must meet all expectations as outlined in the Student Conduct section of the DCS Family Handbook (DCS Family Handbook, Section "Student Conduct", page 84).
Failure to comply with the above requirements may result in the forfeiture of tuition aid provided and the recipient family will be responsible for payment of the full tuition amount.